Vinyl Vehicle Lettering
Many Purposes of Using Vinyl Lettering for Your Vehicle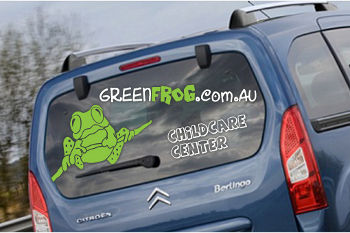 So when can you benefit from using vehicle vinyl lettering? Here are some examples.
To promote your business. Placing vinyl letters or graphics on your company vehicles is one of the most cost-effective forms of outdoor marketing. No matter where your vehicle goes, it will bring the message of your company with it. It's one of the most appealing advertising mediums because of its longevity, despite the fact that it costs much less than TV and radio spots.
To create a brand identity. If you use a vehicle for your business, such as a delivery truck or van, then placing vehicle vinyl lettering on it is a great way to keep these vehicles – which represent your business – consistent with your brand.
To make a personal statement. Many people want to use their vehicles as an expression of their personalities. Putting vinyl letters on vehicles offers a great way of making a statement. Through this, you will not just be one of the many motorists on the highway; you will definitely stand out in traffic.
To create your Vinyl Lettering decal using our online tool click the button below.
Some Reminders for Effective Vinyl Vehicle Lettering
Design considerations. Always use big, bold letters and colors. Keep in mind that these decals will be placed on moving vehicles, and most of the time the people who see them will also be on the move. This means they have only a few moments to retain the information you have placed on your vehicle.
Call to action. If your purpose of using vinyl vehicle lettering is promotional, then it would be more to the benefit of your business if you accompany it with a call to action. Leaving an easy-to-remember phone number is a great way to do this.
Related Products