Vinyl Window Lettering & Vinyl Wall Lettering
Vinyl Window Lettering & Vinyl Wall Lettering – Why It's the Best Way to Decorate Your Shop fronts and walls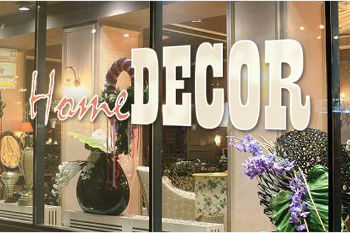 Vinyl lettering has become very popular these days, and although it is more commonly seen on cars, it has a lot of other uses, such as decorating windows and storefronts. One of the most common ways of using vinyl letters for storefronts is to stick cut vinyl stickers onto the glass windows or displays.
Vinyl Window lettering and Vinyl Wall lettering is just one of the many ways to decorate your shop windows and walls, but it offers a lot of advantages over other options. Here are some of its benefits:
To create your Vinyl Lettering decal using our online tool click the button below.
Customised design.
Owing to the digital improvements in the industry, it is now possible to render any lettering, image, or graphics in various media types. For this same reason, you can easily have any logo, lettering, image, or message cut out from vinyl materials, regardless of how colorful or detailed they may be. Even complex font types can easily be captured and rendered on vinyl material. And since the entire process is guided by computers, the quality of the outcome is usually guaranteed. This allows you to create a custom look that matches the identity of your business.
Practicality and cost-effectiveness.
Vinyl Window lettering and Vinyl Wall lettering may not be that cheap, but it is so cost-effective considering how flexible it is. While other options may be cheaper, they usually come with a lot of limitations especially when it comes to the use of color, the rendition of graphics, and the resulting appearance. Vinyl-based lettering for windows and storefronts, however, create a very professional look complete with colors and any kind of graphics, so the increase in price is usually worth paying for.
Visually pleasing
Putting shop front vinyl lettering on your store windows is a much more attractive, appealing, and professional way of decorating or advertising on your window. Many people still use painted signs, but these usually create a messy look especially if the lettering is not perfectly done or the paint does not look so good. Vinyl lettering, on the other hand, does not dangle or hang, so they tend to look very professional, organised, and streamlined. And since they are cut using machines, they boast of the sharpest, most precise edges that painted signs will never be able to achieve.
Versatility and ease of application/removal
Vinyl lettering for walls and windows is quite easy to install, and is just as easy to remove. This means you have the option of keeping customers in suspense by changing your shop front display regularly. This allows you to easily come up with messages or advertisements that match the seasons or trends.
Consistent brand image
Does your company have an official vehicle? If so, with vinyl lettering, you can decorate your vehicle and storefront with the same material to create a consistent look, which will help strengthen your corporate branding.
These are just some of the reasons why using vinyl lettering to decorate your shop windows and walls is more preferable than other options.
Related Products